Description
"Mahershalalhashbaz"! Hurry to the spoils!
Throughout time, many battles have been fought and won. The victors of these wars would reward themselves by collecting valuable jewels and gold from the ruins. Spoilz recognizes the daily battle that is fought as we strive to fight for our self worth, and for our very existence. Spoilz is about taking back the beauty and richness of you. That very richness which makes you set apart from the rest, so Make haste and Own it!
Health Reinvented
At Spoilz, we not only make beautiful handcrafted jewels to fit your style… We make pieces that aid in restoring your body to its optimum level of health and performance. Jewelry should not only add beauty, it should add life as well. This is why we have dedicated our time to finding top quality jewels and gems capable of providing its wearer with the ability to improve their overall health, performance, and cognitive aptitude. Don't just feel beautiful… Feel better when you wear Spoilz!
Our promise to you
At Spoilz, we promise to deliver our customers the utmost care and attention, coupled with our world class customer service. With our 15 Day Money back guarantee, you are free to wear your Spoilz knowing that your piece was made using quality materials and skilled hands with years of experience. Should your Spoilz ever need a little more TLC, send it back to us and we'll take care of it at no cost to you.
Contact
Phone

E-mail

Website

Category

Jewelry

Location

Round Rock

Tags

bead, bling, bracelet, ear, gold, Jewelry, Jewels, nechlace, ring, silver, stones, watch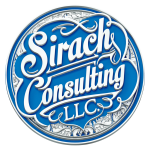 By Sirach Consulting
Phone: (512) 790-4524
Email: info@sirachconsulting.com
Please create a form with contact 7 and add.
Theme Settings > Item Pages > Contact > Contact Form ID