Description
Dashingfoot is an Austin-based company that helps our clients communicate who they are online. We are a brand management consultancy that marries the highest level of strategic planning to tactical excellence. Simply put, your brand is what others see, feel, and experience when they engage with your products, services, or people. We help companies define and communicate that brand online.
Dashingfoot offers a variety of online branding solutions geared toward facilitating exchange, be that of ideas, inspiration, or trade. Services that we offer include brand management consulting, brand analysis, web design/development, graphic design, small business consulting, business planning, search engine optimization, social media marketing, personal branding, videography, eCommerce, web analytics, web management, content development, and more.
Contact
Address

1704 E. 5th Street Suite #105 Austin, TX 78702

Phone

E-mail

Website

Category

Branding, Business & Professional Services, Business Consultants, Graphic Design, Mobile App Design & Development, Web Design & Development

Location

Austin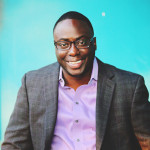 By Gregory Gibson Jr.
Email: info@dashingfoot.com
Please create a form with contact 7 and add.
Theme Settings > Item Pages > Contact > Contact Form ID