Description
The financial industry has been in need of a major revolution for quite some time now. Somewhere along the way the deep care for another person and their finances was replaced by greed and inflated egos. Today, new advisors are thrown into a career with one of the lowest retention rates in the United States due primarily to being isolated and abandoned as they begin their practices.
Finances are one of the most important pieces of people's lives. They have the ability to bring overwhelming joy and peace while also enormous amounts of stress and discomfort. For something this important, it is our belief that walking through life with people and their finances is one of the most needed and rewarding ways to live out one's professional calling.
49 Financial is changing the financial industry for the better through our advisors' fierce loyalty, unquestioned integrity, selfless teamwork, abundant gratitude, and deep conviction. We want to be the catalysts to bring the focus back to people. We believe in the power that comes from planning for finances together rather than alone for both our clients and our advisors.
We are 49 Financial, where two are better than one.
Contact
Address

9606 N. Mopac Expy., Ste. 950

Phone

E-mail

Website

Category

Business Consultants

Location

Austin, Buda, Cedar Park, Killeen, Kyle, Lakeway, Manor, Pflugerville, Round Rock

Tags

49 Financial, advisor, consultant, estate planning, finance, financial, financial planning, insurance, investments, planner, retirement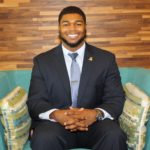 By Xavier Sykes
Phone: 512-794-5604
Email: xavier.sykes@axa-advisors.com
Please create a form with contact 7 and add.
Theme Settings > Item Pages > Contact > Contact Form ID